Event Navigation
*Currently follow the Plan to Protect Guidelines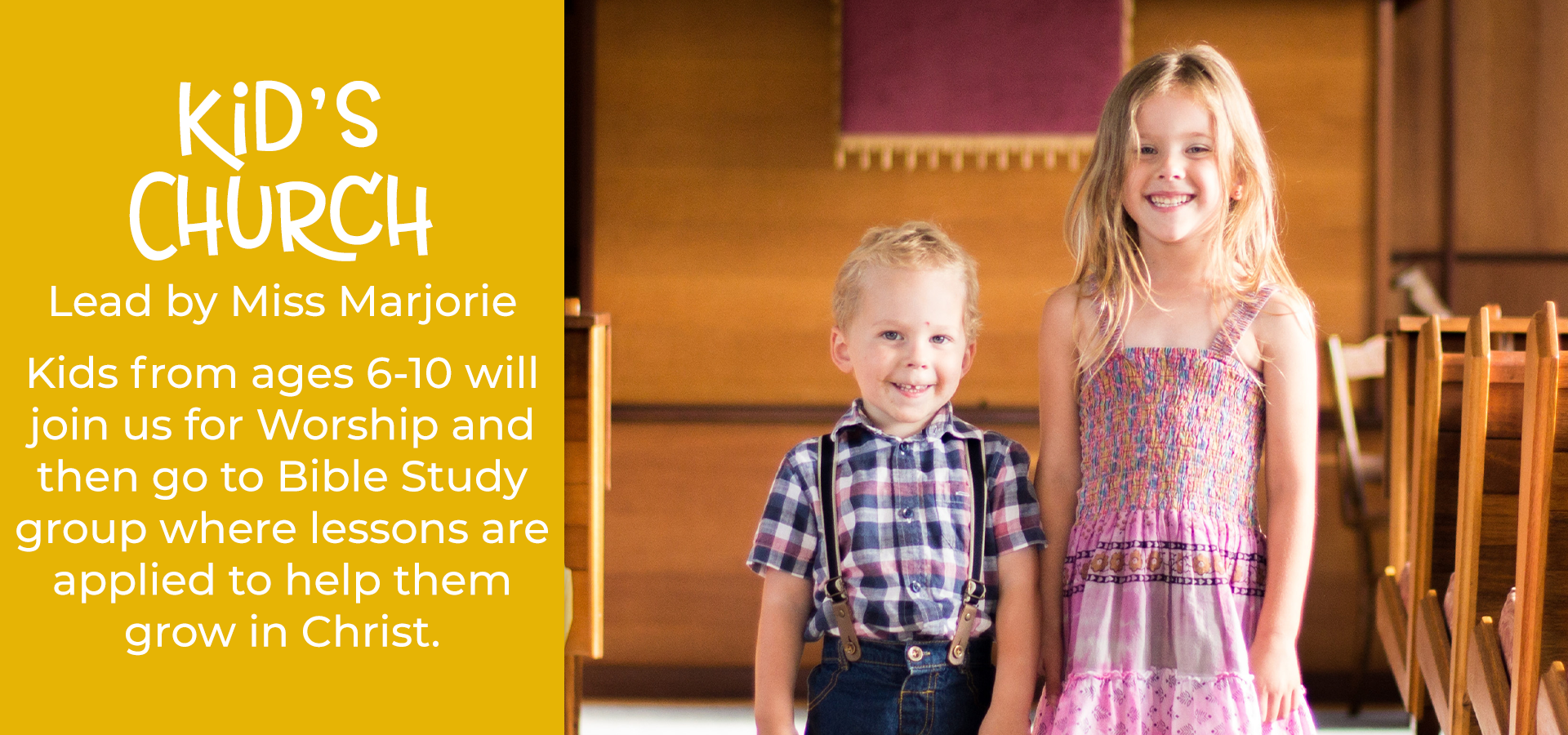 Kid's Church – Lead by Miss Marjorie
Kids from ages 6-10 will join us for Worship and then go to Bible Study group where lessons are applied to help them grow in Christ. On Communion Sunday Children will stay in the service to experience the sacrament of Communion and partake if they have made a commitment to Jesus.
Our vision is that when we grow, we will create a church experience for children from 6-11 that will include their own pastor, worship team, sermons specific to their walk as witnesses of Jesus. Older children into their teens, will be able to serve and help the younger to grow in Christ learning what it means to serve the body of Christ.
Nursery is available from 10:30am till end of service. This includes ages from 6 MThs to 5 years of age.
Moms and Babies are able to use an area of the nursery to feed and care for their child during service.