Event Navigation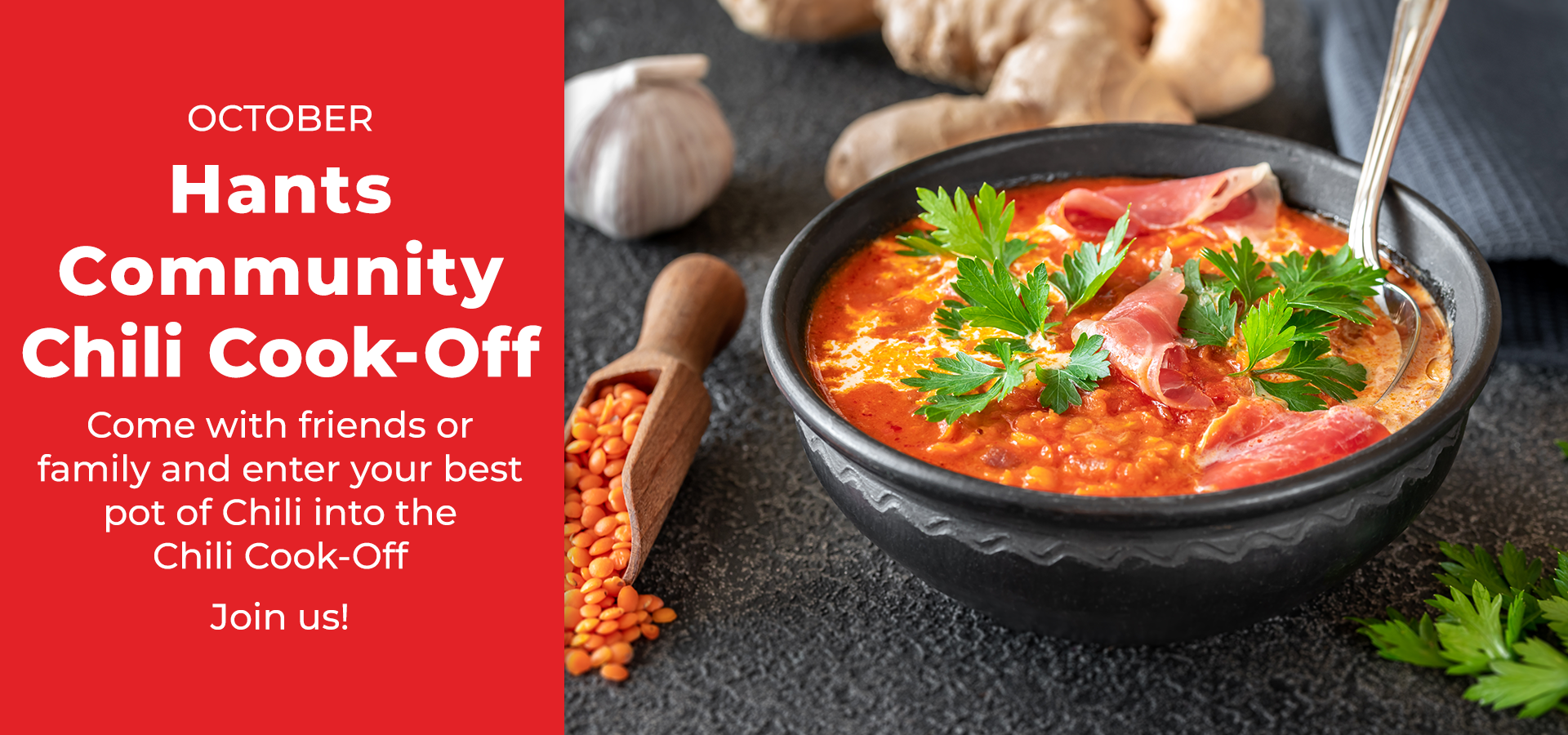 A place for Hants County to come and connect with family making new friends and sharing in community fun and talents. Every quarter we will offer a different event for family and friends of all ages!
OCTOBER 16th Glad Tidings Worship Center is hosting a Community Chili Cook Off at 3:30PM
Have a great chili recipe?
Bring a pot to share! There will be prizes for fan favourites and a chance to share your recipe secrets with the world!
Have shopping, prepping, or cooking tips for this affordable fall classic?
Come and share your wisdom!
Fill out the form below to enter and or confirm you are coming and how many are in your group.