Event Navigation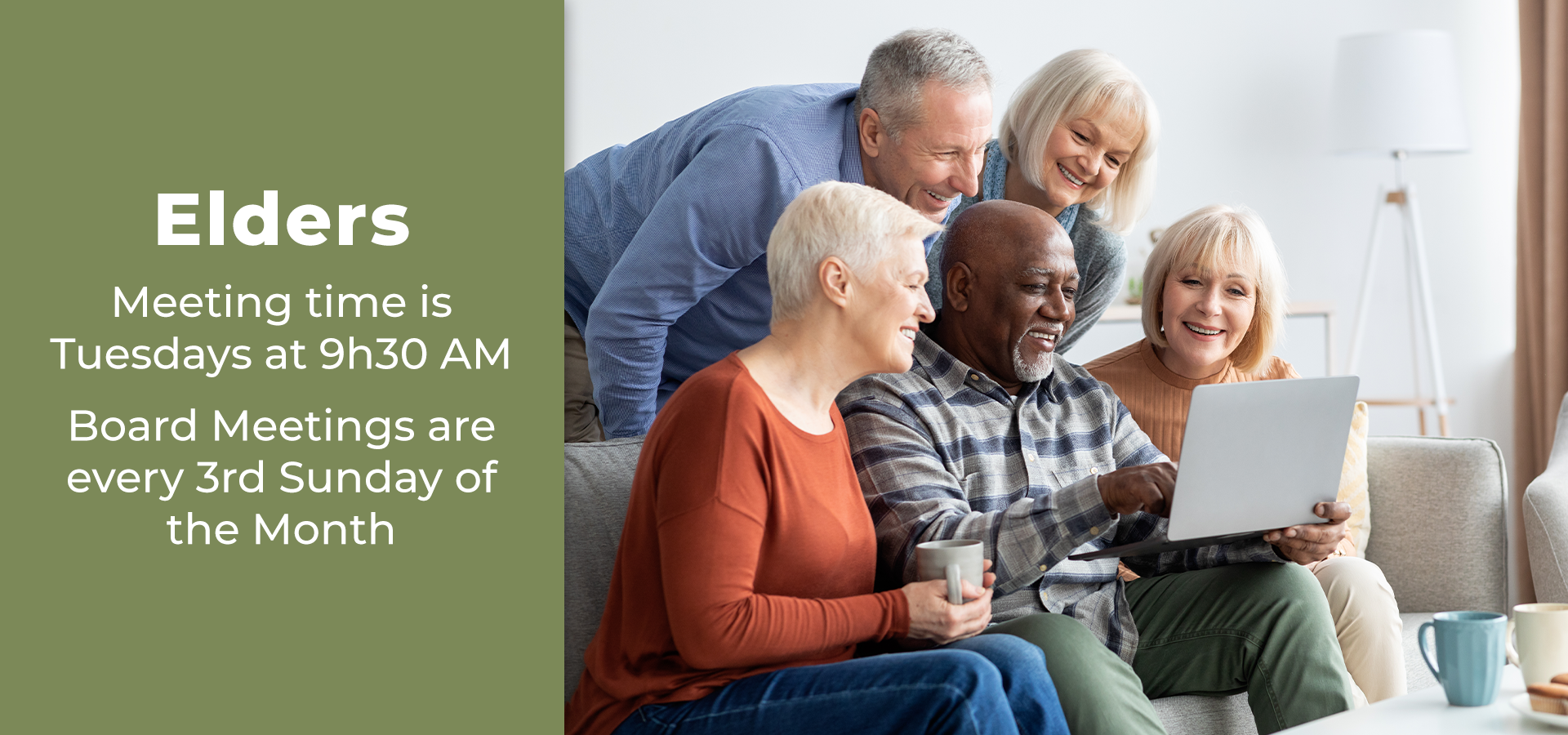 The Elders are members who are voted for by the members of the church to care for the needs of the body and the operations of the church. They are also considered Board Members as they meet the requirement for Charity Status.
The Elders meet every Tuesday at 9:30 for to pray for Glad Tidings Worship and each of our congregants.
Board Meetings are every 3rd Sunday of the Month.
If you would like to be considered for future elder positions or would like to become a member of our church, please reach out to one of our elders or sign-up below for one-on-one training.